Last session the party had just entered the asylum, where they believed the wizard they'd been looking for was to be found.
It started off fine. The adventurers, leaving Sister Jag outside on guard [player was absent], walked boldly into the asylum and started to explore. In quick succession they discovered empty storerooms, cells, and slaughtered several inmates who were probably not as hostile as first appeared. This did, however, attract the intention of some orderlies, who were intimidated by Ratco, and they escorted the party to the basement, where the wizard (Grove, or Clove, hard to tell), was.
The basement had several corridors of cells and more inmates; a torture chamber with a Derro and some henchmen (easily vanquished), and, finally, a study where the wizard was. He told them that he and his fellow Keepers (who were dead, mostly at the party's hands) had summoned and 'bonded' with a spawn of evil from the sixth dimension. He could also make it manifest, allowing us to kill it. In exchange, he'd come back to the Duke with them and be the Duke's court wizard.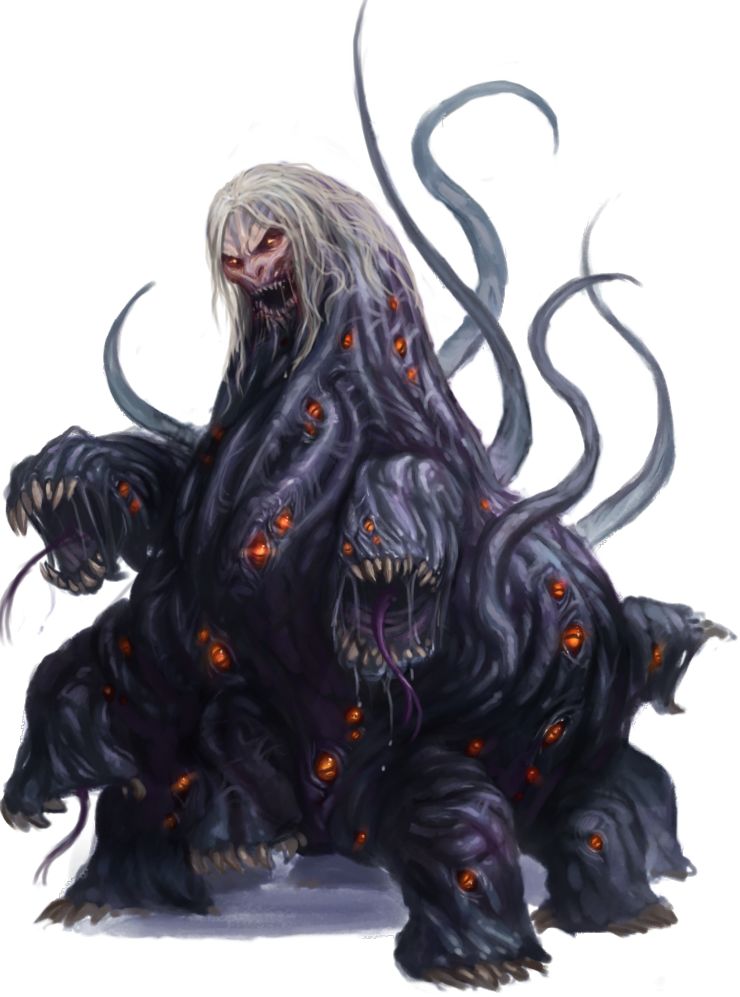 The party agreed, and the wizard summoned the beast: a tentacled monstrosity that proved much harder than the party had been expecting. Immune to most of Porthus' spells, non-magical weapons barely scratching it, and with powerful tentacles that grabbed opponents and squeezed their life from them, the beast proved more than a match.
Asbo, thinking that the wizard– if dead– would make the beast weaker, killed the wizard with a well-aimed bolt. Porthus tried and ultimately failed to damage the creature with any of his spells, and decided to try and use his wand on it, in close-combat. Foolish. He was promptly grabbed and eventually crushed, his dead body thrown to the floor. Asbo, deciding running away was the best option, dragged the chef's corpse out with him, and escaped.
The other two weren't so lucky. Wulfric went down first, swatted to the ground by a tentacle. Then Ratco, who had been doing the most damage, had been grabbed, escaped and grabbed again, was also crushed, and died a valiant death.
Thus the cleric, Sister Jag, and the thief, Asbo, escaped and went their own ways.
Thus the adventure, and the campaign, came to an end.
It is told, in taverns across the land, that there is a new restaurant in the Barony, which two halflings run; one deals with all the day-to-day business, the other cooks.
---
That's another campaign finished. Been through a lot in the past few months. Next time we meet up we're trying out a one-shot Pathfinder game, using high-level characters (level 17) just to see what it's like. Then, another campaign I guess; although who is running it and with what system is currently unknown.